I have been very busy lately but trying to find time to enjoy some new books from the book fair and the award winners that just came in! Here are some favorites: (images from bn.com)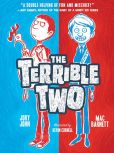 The Terrible Two
Barnett, M
I have yet to find a book by Mac Barnett that I didn't like! This was a funny book about some prankster boys with an illustration style to that of Roald Dahl. I found it humorous and hard to put down!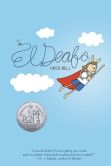 El Deafo
Wood, C.
This book is a graphic novel so it was a very fast read. I liked that it connected to the author's life (signs of the times were evident in the many instances of smoking throughout the story). With an innocent looking bunny character on the front, readers might be surprised at the maturity within the story (relationships, etc).

Viva Frida!
Morales,Y
This picture book has amazing colors and attention to detail. I like the language incorporation; it really feels like you are part of her life.