Hello everyone!
This is my first official blog. I want the purpose of this website to be sharing ideas, projects, and books that are great for elementary students. I am a K-6 Library Technology Specialist in Wisconsin and I am always looking for new ideas, websites, tools, and books to share with my classes.
I am usually reading both a chapter book and dappling in a few picture books. Here are my top two right now (images from bn.com):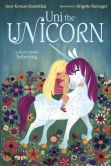 Uni the Unicorn: A Story of Believing
Rosenthal, A.
Ages 4-8
This book is really neat, as it's about a unicorn who believes in little girls. In a parallel story, a little girl is believing in unicorns and hopes to meet one. This is truly a great fantasy book for younger readers.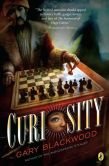 Curiosity
Blackwood, G.
Ages 9 and up
This book about chess prodigy Rufus is set in the 1800s. I am intrigued by it but find that it might be a difficult read for students as there is a lot of French and the time is hard to relate to. It is interesting enough, but it needs the right audience.